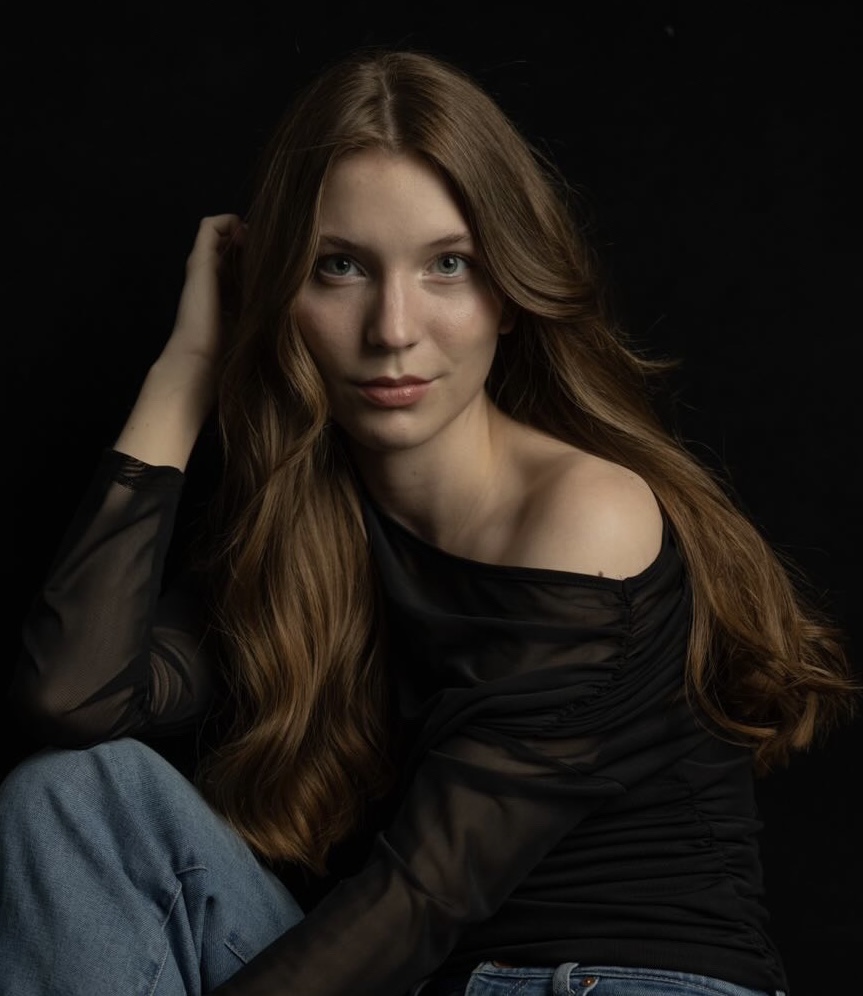 Montgomery Jones ('23), President
Montgomery Jones is so honored to be the President of Troupe 5953! She has been a part of the troupe for 4 years now, and an officer for 3 – serving as Secretary from 2022-2023 and Press Secretary from 2021-2022. You may have seen her in Theatre on the James' productions of "The Insanity of Mary Girard" (Mary Girard), The Play That Goes Wrong (Sandra), Into the Woods (Cinderella's Stepmother), "Soap Opera" (Washing Machine), Clue (Yvette), Jane Austen Completely Zoomed (Emma Woodhouse/Bingley), or Elves: Disaster in the Control Room (Blinky). She has been studying leadership for 4 years, has directed the troupe's 2022-2023 competition one-act, Radium Girls, and is looking forward to leading the troupe into its best year yet!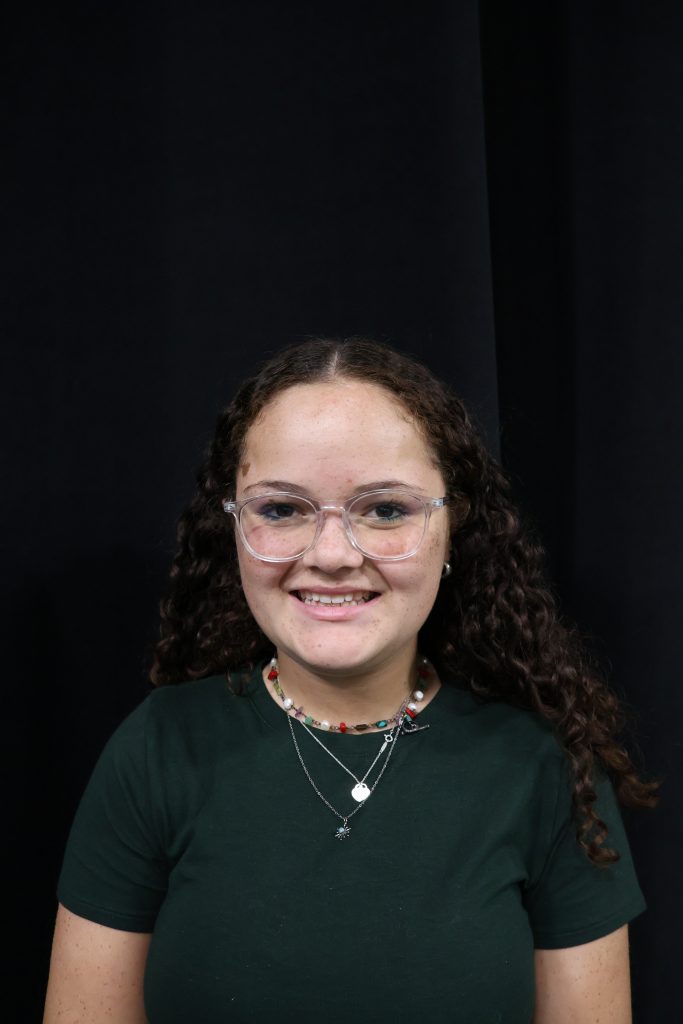 Madeline James ('24), Vice-President:
Madeline James is so excited to be your 2023-2024 Drama Club Vice-President. She's a junior now and has been a part of the troupe and a Thespian since her freshman year. She has also either been in or helped backstage with every single show since her freshman year. She loves this troupe wholeheartedly and is ready to do all that she can to make this troop have a great year! She can't wait!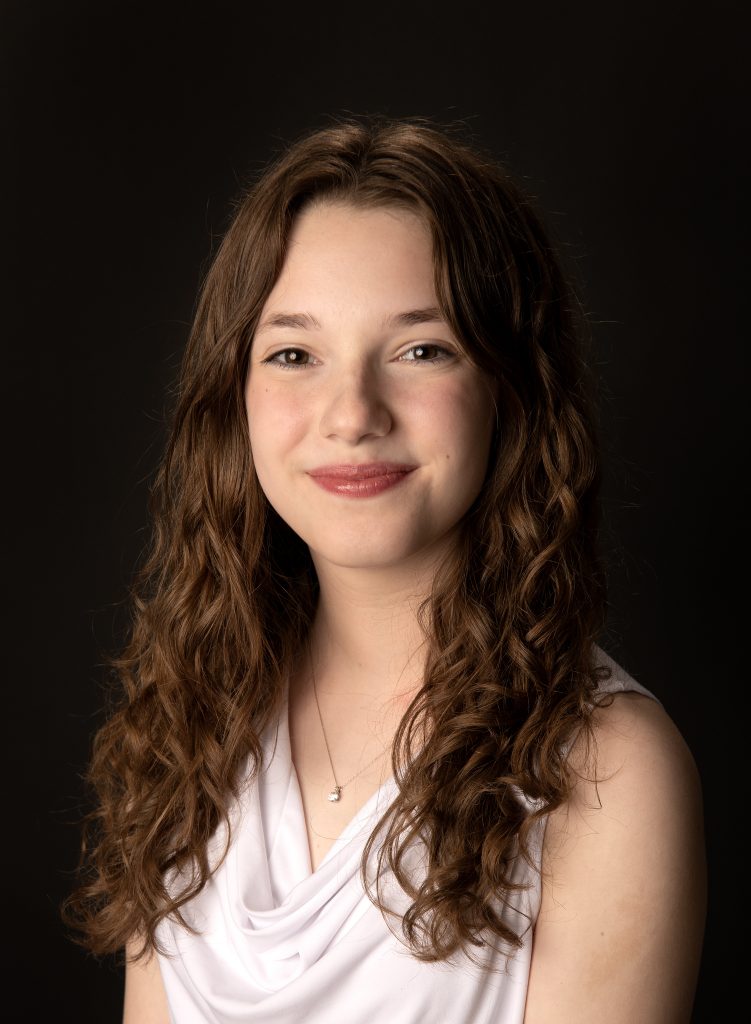 Abigail Young ('23), State VTO Officer:
Abigail Young is a Senior and has been acting since the age of nine. She was selected to represent Central Virginia as a Regional Thespian Officer for the Virginia Chapter of the International Thespian Society. She is looking forward to working with other Troupes throughout Central Virginia to build a strong community of Theatre students and to bring more high schools and middle schools to the Virginia Thespian Festival in January. She is ready to make her final year of high school a memorable one and to work with her fellow Troupe members on TOTJ's amazing productions.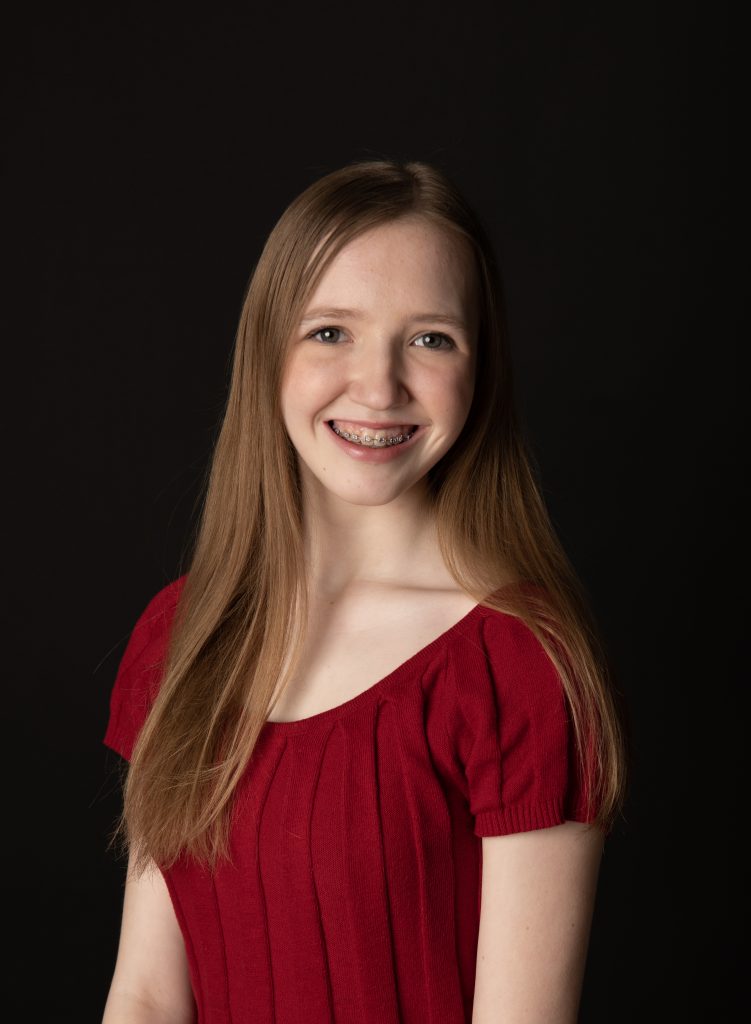 Frances Roberts ('24), Secretary:
Frances Roberts is super excited to be your Troupe Secretary! She has performed as many roles in TOTJ and Richmond Ballet productions. These include The Nutcracker (Clara), Into the Woods (Florinda), Radium Girls (Harriet), and Chicago (Hunyak). Throughout her time at TOTJ, Fran has enjoyed meeting new people and inspiring a passion for theatre in others. From being the Troupe Historian, to working on shows with peers, the Theatre on the James has become a family for Fran. She is incredibly honored and ready to make this year the best yet for Troupe 5953!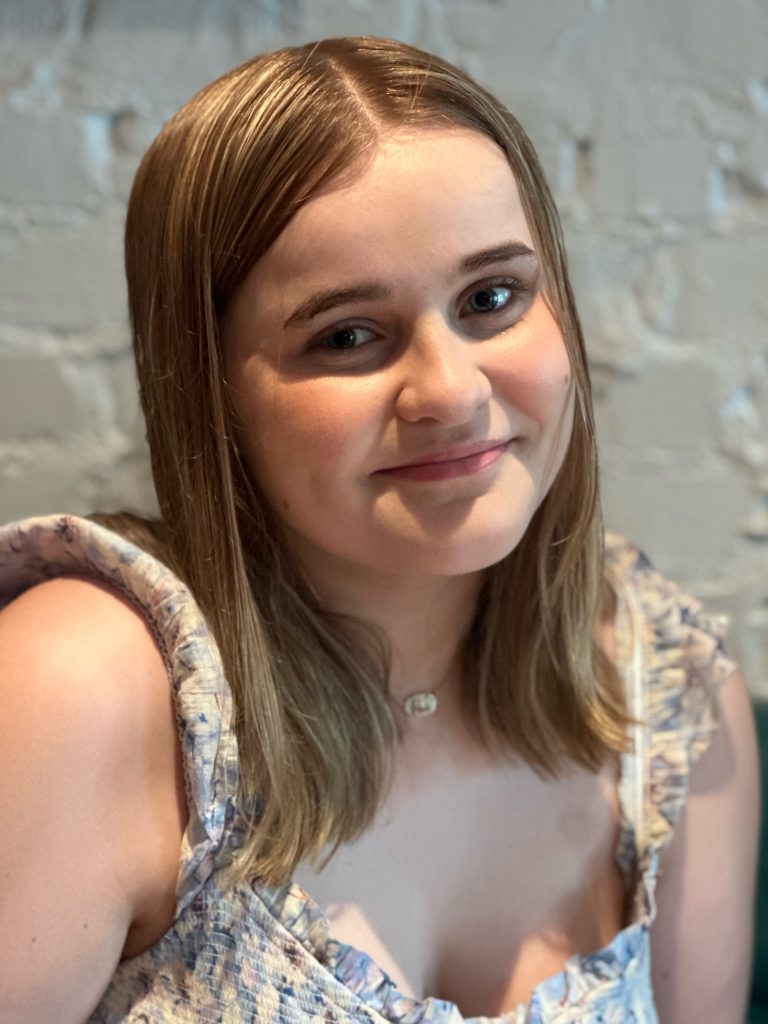 Sydney Fredette ('25), Treasurer:
This will be Sydney Fredette's second year in TOTJ and she extremely excited to be the drama club's treasurer for the 2023-24 school year!
As an active drama club member, she has participated in Troupe 5953's productions of The Play That Goes Wrong, Little Women, The Insanity of Mary Girard, and Chicago.
As treasurer, Sydney will maintain the ledger of all payments and receipts of TOTJ, as well as set up budgets for the shows, record financial credits earned by drama club members, and keep track of members' dues.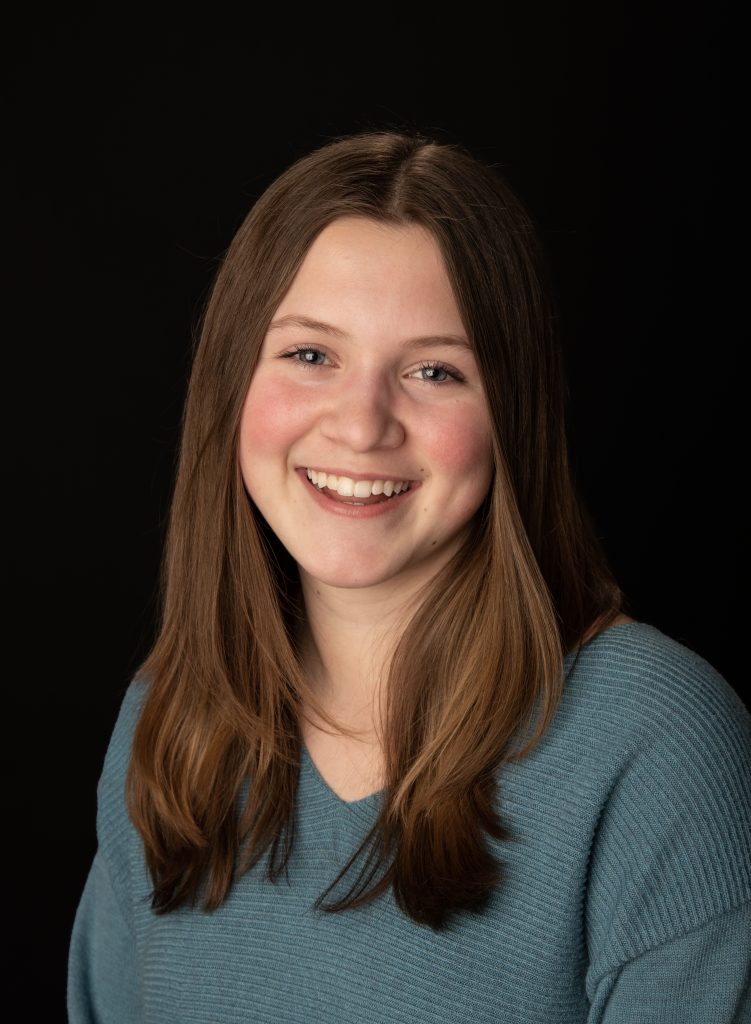 Lillianna Brooks ('25), Historian:
Lily Brooks is excited to try something new and contribute to Troupe 5953 as historian. She began her love for theatre in the fifth grade and continues to participate with theatre at James River High School. 2022/23 was only her first year at high school and she is ready to help Troupe 5953 grow as much as she can. You might have seen her in the latest production at James River, Chicago, or possibly Little Women. She also participated in Radium Girls and The Play That Goes Wrong working on lights. She is looking forward to being a sophomore and can't wait to watch Troupe 5953 thrive this year!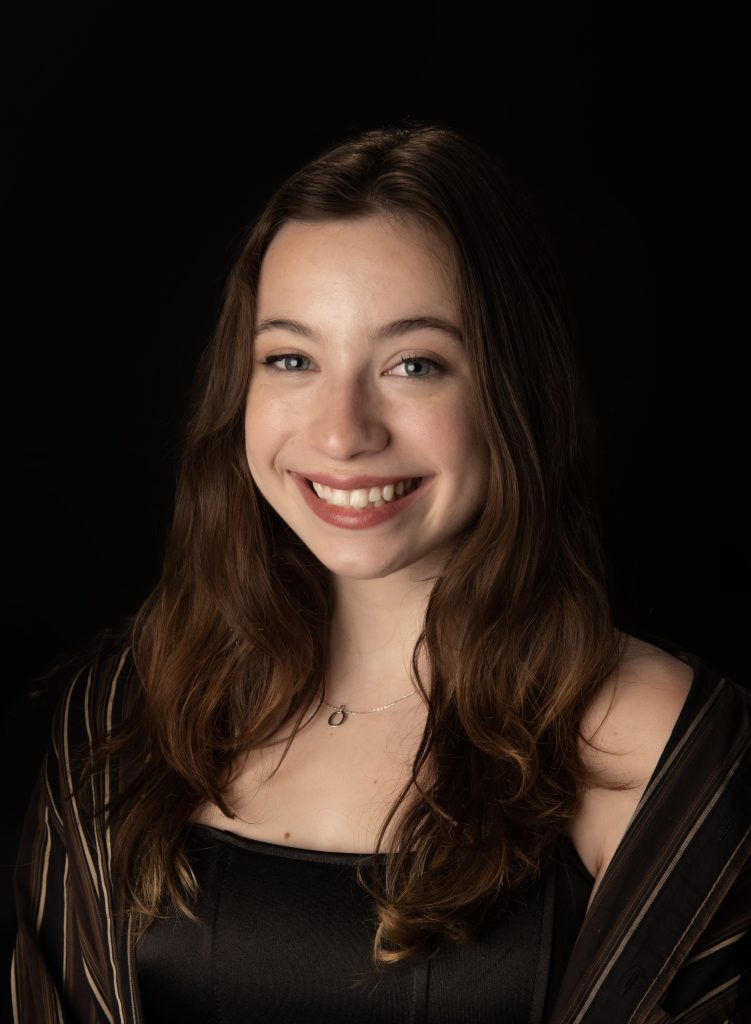 Maddie Allman ('23), Publicist:
Maddie is a senior and has been a part of Theatre on the James since her Sophomore year. She feels so grateful to be working with her amazing fellow officers for the 23-24 school year. Maddie has been part of theatre her whole life and has always loved to dance and design costumes. She has been a part of many shows with this company, most recently as an ensemble member and co-dance captain in Chicago. She was also head of costumes for The Play that Goes Wrong and Into the Woods, and head of makeup for our competition one act, Radium Girls. TOTJ is like a family to her and she is so excited to have the opportunity to be the troupe publicist this year!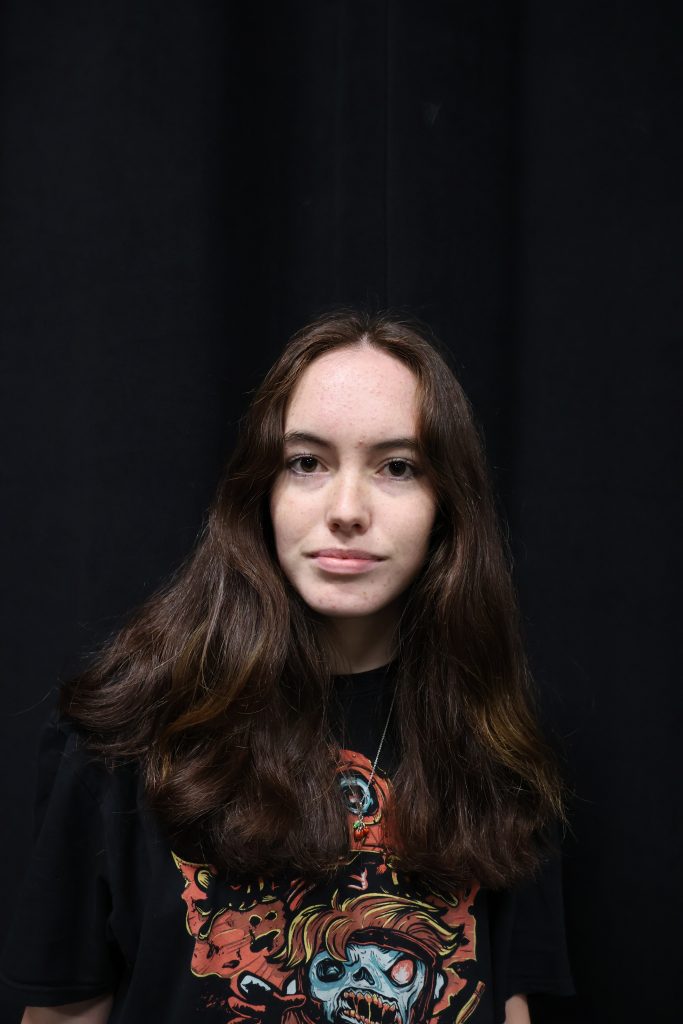 Zayda Berger ('24), Hospitality:
Zayda Berger is so excited to be the 2023-24 hospitality officer for Theatre on the James. She has been an active member of TOTJ since the beginning of her freshman year, and was the drama club webmaster last year. She works both on stage and backstage for shows. Some shows you might've seen her in were When Shakespeare's Ladies Meet as Portia, and Little Women as Meg. She can't wait to work with all her fellow officers and other drama club members this year!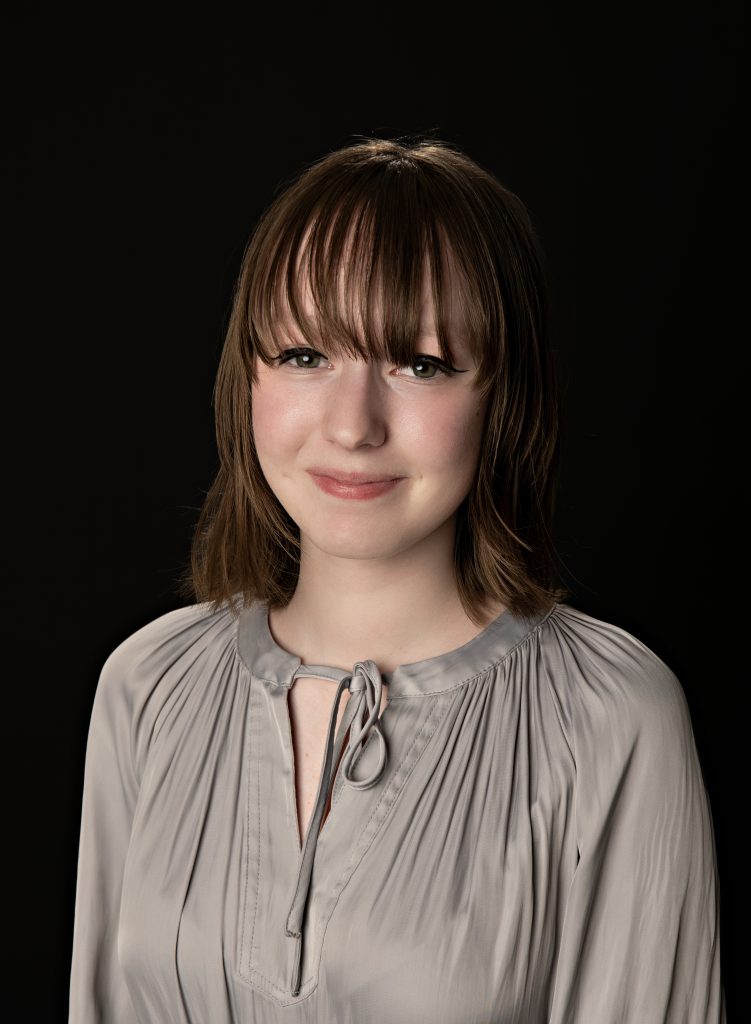 Lotus Lutterbie ('25), Alternate:
Lotus Lutterbie is one of the Alternates and a sophomore at JRHS. She's played roles in the school's productions of The Insanity of Mary Girard and Chicago, and is looking forward to participating further in Theatre on the James's shows this year! She's loved acting since 6th grade when she performed in a smaller middle school show, Alice, and is very excited to get to be on the Drama Club team with many talented people. Lotus hopes to learn much from the other wonderful officers to help our department expand and improve!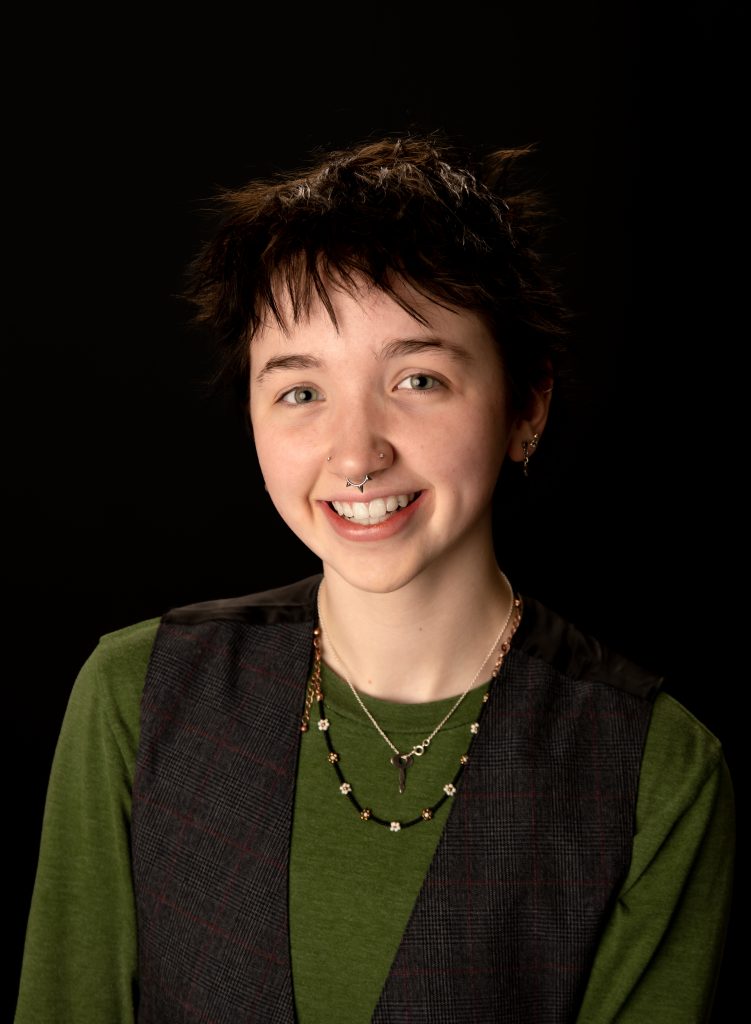 Vin Frank ('25), Alternate
One of this years' alternates, Vin Frank, is a proud member of Troupe 5953. He was inducted into the National Thespian Society in the spring of his freshman year and can't wait for the new theatre ventures to come. He enjoys production team as well as acting. For example, he's been in lighting crew for The Play that Goes Wrong and "Little Women", and acted in Chicago and "The Insanity of Mary Girard". He can't wait for the many opportunities that this year has to offer!